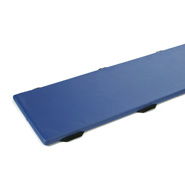 Description
Available in different models and sizes. We supply mattresses to several of the leading radiology companies in Europe, in connection with new installations.
Hygienic and durable
High comfortable mattress
Flexible design
The mattress is delivered with 8 handles, low friction underside with a core made of EVA material. This makes it easy to adjust the mattress in all directions.
Comfort layer to the patient consists of viscoelastic polyuretane foam. The mattress has a low attenuation. The cover is made of artificial leather that withstands disinfection with soap and alcohol solutions.
See downloadable file.
---
Manufactured by
---
---
---
← Go back